Corwin Prescott and Nicole Vaunt
May 4, 2016
This is part of a series of posts about the importance of Patreon, and campaigns worth your patronage. I started off with the Sleep With Me Podcast and it's associated Patreon campaign. This week is a double whammy, and it's photography related too. I'm talking about both Corwin Prescott and Nicole Vaunt.
Corwin and Nicole are photographer and model, husband and wife, and fellow collaborators who travel the world together creating their art. I've been following their work for years, but only recently stumbled across their separate Patreon campaigns. As you can see, they're both doing rather well, and this is no surprise. Let me explain.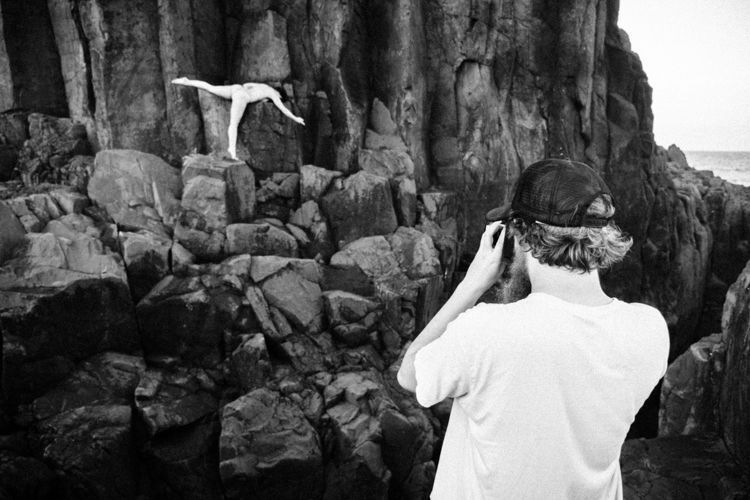 I was fortunate enough to play host to Corwin and Nicole when they came through Sydney not all that long ago, and spending time with them was both inspiring and educational. Why? Because they both work hard. When they're not out shooting, they're editing photos, planning shoots, queuing posts on their social media, responding to emails or other messages, or otherwise involved in their art.
While I'm obsessive about what I do, I'm also the king of procrastination, and often find myself occupied with minutiae that mean the world to me in the moment but don't really contribute to the big picture. I don't mean to imply that Corwin and Nicole aren't perfections, far from it, it's just that they're persistent and consistent, and on top of tending to the details of their art, they are diligent with the ten thousand things that are required to sustain the kind of success their rightfully receiving.
So, as a potential patron of their Patreon campaigns, what does this mean for you? LOTS. It means regular patron only content at every level of patronage, and not just run of the mill fare either. One of the many benefits of two creative people working together is that ideas are shared freely, and the synergy benefits their individual campaigns equally.
I don't want to give too much away, but I was a privileged spectator to some fascinating conversations, and all I can say is that patrons of either campaign will benefit by bearing witness to the output of a creative and open minded power couple.
So what are you waiting for? Sign up to Patreon and get involved in their campaigns. Photographers, models, fellow creatives, appreciators of the arts, and open minded people from all over the world will benefit from being patrons of these two amazing people.
Corwin Prescot's Patreon, Instagram, and Tumblr.