Sylph Sia
May 27, 2016
This is part of a series of posts about the importance of Patreon, and campaigns worth your patronage. So far I've talked about the Sleep With Me Podcast, and creative power couple Corwin and Nicole, but today I'm talking about the amazing Canberra based model Sylph Sia.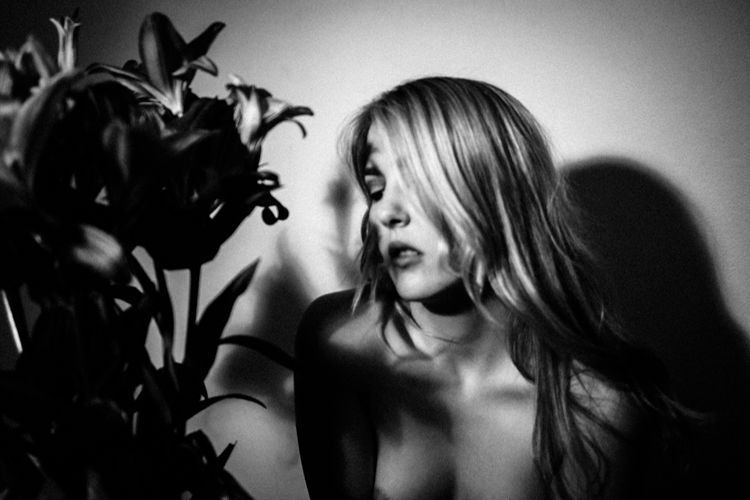 I've been lucky enough to work with Sylph Sia a number of times, and there are amazing photos from every single one of our shoots. So much so that I put together an ebook about our work that turned out to be an interesting retrospective that documents the progress we've both made in the years we've known each other. But Sylph Sia continues to develop and progress.
In March Sylph launched her new web site, and already this year she has been working hard in Canberra, traveled up and down the east coast of Australia, and spent time in New Zealand modeling in a workshop run by Cam Attree and Corwin Prescott. Everyone that knows Sylph Sia has positive things to say about her. Her work ethic, her talent, her business smarts, her kindness, and what an all around amazing person she is, and the praise is well deserved.
All of this is to say that Sylph Sia is going places. Already she's accomplished amazing things, created beautiful art, and traveled internationally in the process, and she's not done yet. And now she has started a Patreon page to give you all behind the scenes access to her process.
Sylph Sia's Patreon blog is giving her the opportunity to show off her talent. There's so much that goes into being an independent model, it's so much more than just looking pretty and posing for a few seconds while a photographer snaps off a few shots. Working with Sylph has given me first hand knowledge of the amount of energy and effort she puts in to every single shoot. When her job requires it she slides seamlessly into all kinds of creative concepts, but Sylph also has her own ideas, and given the opportunity is more than willing to share them with collaborators.
But there's more to Sylph Sia than ideas in her head, she's also quite capable of executing them herself. Her time as a model, her deep appreciation of the arts, and her own experiments with being on the other side of the camera have given Sylph a thorough understanding of light, and a keen eye for composition. Add to that her incredible figure and an intricate understanding of the way it can be manipulated to communicate expressive intention and you have some of the most beautiful self portraits you have ever seen.
And all of this, the self portraits, the behind the scenes access, as well as discounted booking fees, monthly prints, and so much more, it's all available to her Patreon patrons. If you've ever considered supporting an amazing art nude model, Sylph Sia should be at the top of your list. Head on over to her Patreon page and pledge now!